Wheel is powered by Vocal creators. You support
Celine Dior
by reading, sharing and tipping stories...
more
Wheel is powered by Vocal.
Vocal is a platform that provides storytelling tools and engaged communities for writers, musicians, filmmakers, podcasters, and other creators to get discovered and fund their creativity.
How does Vocal work?
Creators share their stories on Vocal's communities. In return, creators earn money when they are tipped and when their stories are read.
How do I join Vocal?
Vocal welcomes creators of all shapes and sizes. Join for free and start creating.
To learn more about Vocal, visit our resources.
Show less
Save Money on Car Insurance in the UK
How I Saved Money on My Car Insurance in the UK, Bearing in Mind I Have Only Been Driving for Two Years, Plus Basic Advice for New Drivers!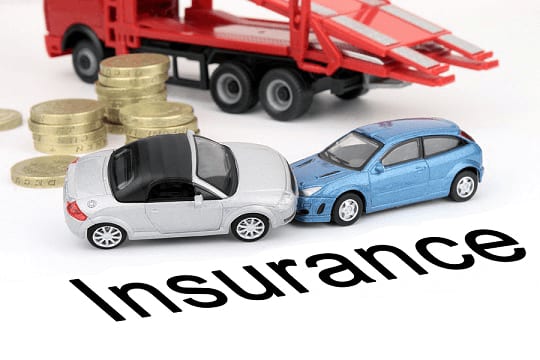 So a few weeks ago I came across a post on facebook from a company called Simply Car Insurance (SCI) about saving at least 10 percent on my car insurance. I have only been driving for two years now and my renewal was coming up so I thought I would click on the link and get a quote. Even if it didn't come up cheaper, it was still worth the try, I thought. It's always good to look around for the best deal anyway.

When I reached the site it asked me if I had a quote from a comparison website, so I went and got one on Compare the Market, and the cheapest quote I got was £750 with a black box with Admiral, so only about £80 cheaper compared to what I paid last year.
I went back to the SCI website to get my quote. They asked me if I had a referral code so I entered the one I saw on Facebook which was 9464. So once I put in all the information to get the quote, the site basically said that I would get an email come through in about 5 or 10 minutes with a quote.
I got the email quite quick and they had actually saved me just over £60!
Okay, so when you're looking at an amount like £750, a £60 saving might not be considered an awful lot depending on your circumstances, and it's only about 8.5 percent rather than 10 percent (I didn't do the math so sorry if that's wrong), but I would definitely rather pay the £687 they quoted me than £750.
The best thing for me was that I wouldn't have to have a black box so now I feel more free!
I would definitely recommend at least getting a quote, especially if you are a relatively new driver or if you have just passed your test. Even if they can't beat your quote from the comparison website, its still definitely worth a look.
Again, the referral code was 9464 (which I recommend using as they might give you a better quote for using a referral code). The website is Simply Car Insurance.
Additional Advice for New Drivers
If I could give new drivers any one tip, it would be to put one of your parents on your insurance policy. Whether you decide to just go through a comparison website or get a quote from SCI as well, putting my father on my insurance brought my insurance down by a good £200 on the first year and about £100 on my second year. It's definitely worth doing to save a bit of money.

I no longer need my parents on my insurance as it is cheaper for me to only have myself on my insurance now but the point is, having my dad on my policy as an additional driver saved me a total of a good £300 over the first two years I've been driving.
Look at comparison websites. So this is now pretty obvious based on what I've spoken about in this article, but you are always most likely to save money going through comparison websites than going directly to certain insurance companies such as Direct Line.
Once you've got your quote I HIGHLY recommend going to SCI and using the code that I used (9464) to see what they come up with, because they might be able to help save you money like they helped me.
Be aware of what car you buy for your first car. Some of the cheapest cars to insure are (but not limited to) the Ford KA, Mini One, and Vauxhall Corsa just to name a few.
The Details
So if you are interested in just getting a quote from Simply Car Insurance, do it. Like I said, even if they don't come out cheaper (which they guarantee they will), at least you tried and got a quote. Again, it's better to shop around anyway.
First you'll need to visit a comparison website and get a few quotes that way. You probably already know that, but it's good to reiterate.
Once you've got your quotes, make a note of the best quote as you'll need that information later.
Go to Simply Car Insurance.
Use the referral code 9464 and then enter in your details as you would for any car insurance quote.
Wait for their email and then see how much you can save! There is honestly no harm in trying.