Wheel is powered by Vocal creators. You support
Skunk Uzeki
by reading, sharing and tipping stories...
more
Wheel is powered by Vocal.
Vocal is a platform that provides storytelling tools and engaged communities for writers, musicians, filmmakers, podcasters, and other creators to get discovered and fund their creativity.
How does Vocal work?
Creators share their stories on Vocal's communities. In return, creators earn money when they are tipped and when their stories are read.
How do I join Vocal?
Vocal welcomes creators of all shapes and sizes. Join for free and start creating.
To learn more about Vocal, visit our resources.
Show less
Products That Will Modernize Your Car Like You Won't Believe
Have an old jalopy? Can't stand being stuck in last century? Then, you'll love this list of cool products that will modernize your car in a pinch.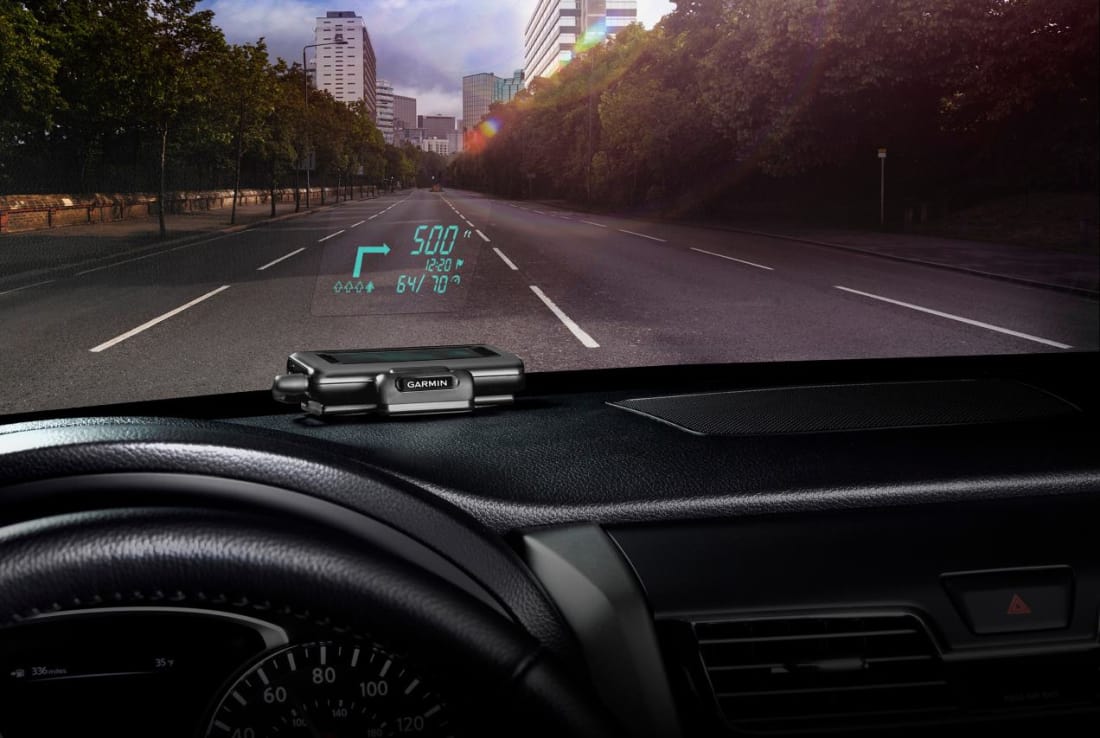 Ladies and gentlemen, I drive a 10-year-old car. I love my car—I really do. It's a beautiful car. However, it's 10 years old. This means that, whether I love it or not, it's lacking amenities that would make it much better, and much more suited to modern life. 
Thankfully, I'm not the only one in this position. Many others have older cars that they want to modernize and the car accessory industry has definitely noticed it. 
That's why they make so many products that will modernize your car. Speaking as someone who's modernized their wheels, they're lifesavers. Here are some picks that will send your car back to the future, where it belongs. 
Dash Cam 55 by Garmin
A dash cam is one of the most surprising products that will modernize your car—and potentially reduce the amount you pay on your car insurance. Dash cams allow you to record what you see on the road, and potentially reduce the chance of being a victim of insurance fraud. 
The Cam 55 is perfect for discrete recording, has voice controlled recording, and also allows you to store it all on a memory card; no wonder it's one of the best dash cams you can buy on Amazon. No car is complete without a quality dash cam. 
Waterproof Car Rear View Backup Camera by Esky
Backing up and praying that you don't hit someone is so 1996. Modern SUVs and cars all have backup cameras that allow you to see directly behind you without relying on a mirror. 
If you're looking for accident-preventing products that will modernize your car, Esky's backup camera will have you covered since it's one of the best selling backup cameras. This camera installs easily on almost any car and will give you easy visibility in a pinch. 
The Head Up Display by Garmin
If you love the idea of living your retrowave dreams, then this is one product that will modernize your car all the way into the Knight Rider version of 1985. This cool gizmo will read navigation information from your smart phone and then project it onto a film on your windshield. 
The end result? You don't end up causing a distracted driving accident, and your car looks like K.I.T.T. (Sexy David Hasselhoff not included.)
PRO AUT-350 Connected Car OBD II Adapter by Automatic
If you're anything like most other people out there, you hate getting your car lost in a parking lot. You also might hate seeing that annoying "Check Engine Light" turn on, wonder how much gas you really used, or just want to get more details about your car. 
The PRO AUT-350 is a small gadget that allows you to get all the information you want at your fingertips—and sends it all straight to your cellphone. This is one of the newest products that will modernize your car driving experience—and also possibly save you from tearing your hair out. 
Quick Charge 3.0 54W 4-Port Car Charger by RAVPower
Most modern cars will have USB ports for easy charging, but if you've got a car that's older than seven years of age, chances are you only have an old 12V charger. This is one of the only products that will modernize your car that can actually be called a must-have these days. 
If you've ever been on the road with a dead cellphone, you'll understand why this is so important. This particular charger has four ports for all your phones, tablets, and goodies—and also has USB 3.0 quick charging capabilities. 
Tire Plus by FOBO
Having to read the pressure on your tires can be pretty lame, right? Well, with the FOBO Tire Plus set, crawling around on your hands and knees with a gauge in hand will no longer be an issue. This set of automatic tire pressure readers will send data straight to your phone. 
No more guesswork on your tire pressure means a lot less chores to deal with. Needless to say, this is one of the only products that will modernize your car's maintenance routine. 
Car Air Purifier by iDobbi
Whether it's because your friend spilled coffee in your car, or because your car's just a bit musty, we all have those moments where we want to grab a new air freshener. Rather than get one of those stupid tree-shaped monstrosities that assault our senses, we now have a newer, better way to keep cars clean. 
This is a portable car air purifier that keeps your foul odors at bay. The ionizer works by being plugged into your car charger. The moment you turn off the car, the freshener shuts off. No extra battery drain, and no bad smells means a better car ride than ever before, making it one of the most convenient gadgets to keep in your car. 
PRO LED Lighting Kit for Grille by OPT7
Do you love music? Do you really love music? What about glowing lights? If you answered yes to all three, you might want to check out the hottest new products that will modernize your car's appearance. 
This kit is designed to fit inside your car's grille, and allows you to add beautifully bright LED lights to your car. The lights have multiple settings, multiple colors, and can even be triggered by sound. 
AVH-X490BS Bluetooth In-Dash Media Receiver by Pioneer
As nice as all the other little doodads are, the truth is that they aren't going to have as profound an effect on your travels like having a new media receiver in your dash will. If you are going to buy any products that will modernize your car, make it this one. 
Having had one of these installed in one of my older cars, I can tell you that few car gadgets can work their magic the way this one can. It opens up a new world of travel. 
This media receiver is perfect for people who want to have Sirius XM radio, want to pop in a CD, or just want to enjoy getting directions via Bluetooth from their phone. Having this is a nice, warm welcome into the 21st century.