Wheel is powered by Vocal creators. You support
Maurice Bernier
by reading, sharing and tipping stories...
more
Wheel is powered by Vocal.
Vocal is a platform that provides storytelling tools and engaged communities for writers, musicians, filmmakers, podcasters, and other creators to get discovered and fund their creativity.
How does Vocal work?
Creators share their stories on Vocal's communities. In return, creators earn money when they are tipped and when their stories are read.
How do I join Vocal?
Vocal welcomes creators of all shapes and sizes. Join for free and start creating.
To learn more about Vocal, visit our resources.
Show less
My Jeep and Me Forever!
The All-Time Automotive Love Affair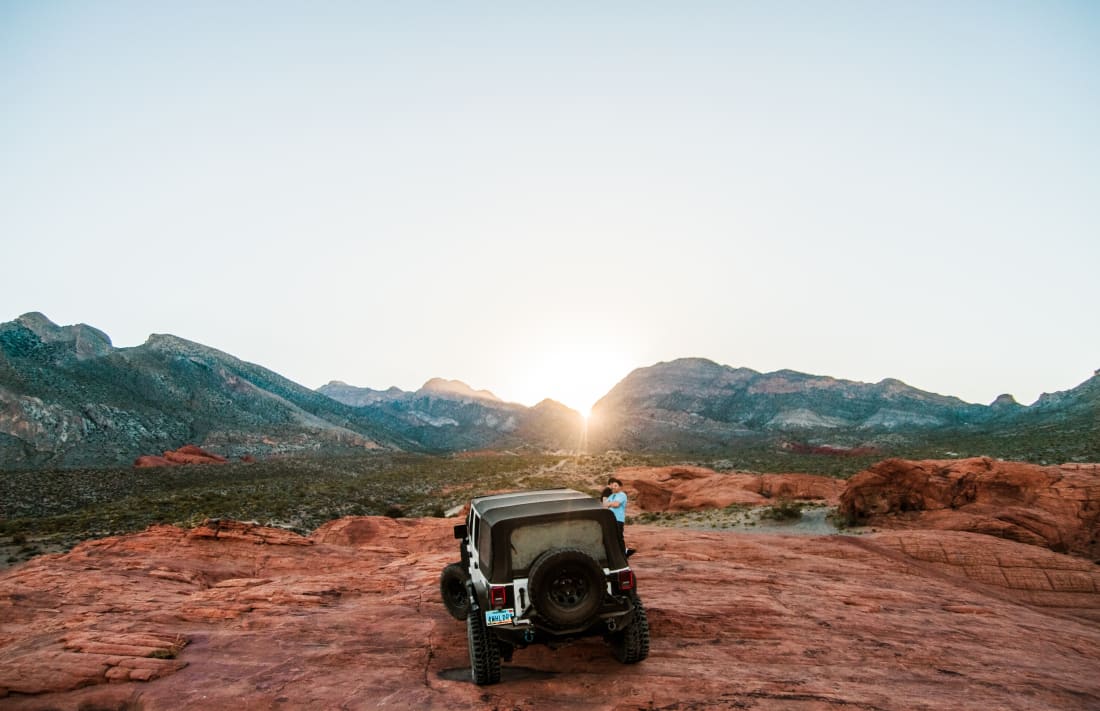 I know that there is an old expression that says that we are to love people, and like objects. I understand. I do love people, but there are four inanimate objects that I like. They are my trumpet, my portable hard drives, my first racing bike, and my Jeep. Yes, I can't do without these objects because they are a part of me. I can't imagine living life without them.
For this article, I want to focus on my beautiful 1992 Jeep Cherokee Laredo. It is a metallic dark green and is beautiful to me no matter what angle I look at it. When I first saw it, I had a hard time picturing myself driving it. It was my niece's vehicle. One day, after she, my Mom and I went to celebrate a birthday (not mine), my niece asked me to drive us home. So, I did. Once I started the engine and drove us down the highway in order to get home, the vehicle felt nice. It was a roomy and rather very smooth ride. It wasn't what I expected, but it was very nice.
At the time she owned the Jeep, I had a red 1987 Toyota Celica. It was also nice, but it was on its deathbed. A few weeks later, it perished in a very tragic engine fire. Tsk! Tsk! I now had no means of transportation except a city bus and I wasn't about to ride city buses again. No, I needed a set of wheels of my own.
Enter my beautiful Jeep.
When my Celica departed this life, I had to make a decision right then and there. What should I do? I needed to find a daily ride immediately or prepare to ride city buses for the rest of my life. The answer was sitting in our driveway. My niece chucked the Jeep for (ironically) a Toyota Corolla. She left the jeep in the driveway as a sign that she would never, ever drive it again. That wonderful Jeep cried out to me. 
"Maurice, please drive me. I can bring you so much fun and enjoyment."
Who am I to ignore a Jeep crying out in distress? Since the Jeep was registered in my name, I decided to drive it around for a few days in order to get used to it. I drove it down a few streets. Not bad. Very comfortable. It handled the corners nicely and braked very well, even better than most of the cars I owned. When I accelerated in order to feel its strength and power, it did not disappoint me either. It kept up with even the best V-8 engines out there. Fuel-wise, it kept to some very respectable numbers. Like my previous four cylinder vehicles, I was only stopping for gas just once a week. No complaints from me. I felt that my new automotive friend deserved only the finest fuel, Exxon 93 octane, and just synthetic oil.
I was rolling with it for just one year when its engine started making strange noises. I took it to my mechanic. He diagnosed it as an engine problem. Apparently, the pistons were extremely worn and had to be replaced. It was just December 23, 2009 and I was to start my Christmas vacation the next day. I had a choice. I could either get it fixed OR start getting it towed one day. I chose the former. He had it ready the day before New Year's Eve that same week. When I got it back, I have been happy ever since.
Over the years since I had the engine replaced, I have taken great care of it. In fact, my Jeep and I are celebrating 11 years on the road. It is a double record. It is the longest I have ever driven any car under my ownership. I've kept up with the maintenance and so forth. I even decked it out with special items. I stocked it with a very portable beach chair, a snack emergency pack, a drinking cup and, of course, my radar detector. It is without question, best vehicle I have ever owned bar none.
Am I in love with my Jeep? You betcha. My only regret is that I did not buy it sooner like when it rolled off the assembly line. When I drive around, I look at other Jeeps. Before, I could not figure out why there were so many Jeeps on the road. After owning just this one, I can see why. They are really great vehicles. It is the greatest of all time.
I love my Jeep!