Most Expensive Vintage Cars of the 60s
The decade of the Flower Children gave us many iconic cars that make us want to relive the Summer of Love. The most expensive vintage cars of the 60s, though, prove that reliving the past might be too pricey for most of us.
If there's one decade that has become famous for its cars, it's the 1960s. Who can forget the Volkswagen Beetle? Who could forget the classic hippie busses of yore, the British Mini Coopers, the three-wheeled vintage car known as the Peel P50, or any of the other great cars designed and bought up during this decade? 
Cars back then weren't just interesting; they were amazing. It's totally understandable if you want to own a car from this time period, unfortunately, actually owning one will cost you a pretty penny. 
Many vintage cars from this period are pretty pricey, but experts say that some definitely will end up costing more than others. According to statistics, the most expensive vintage cars of the 60s are the ones below — and buying them will definitely break the bank!
1962 Ferrari 250 GTO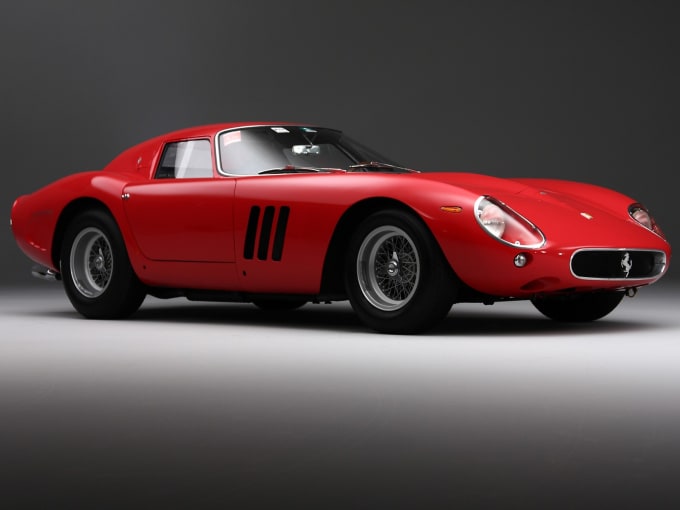 To a point, everyone probably expected to see at least one vintage luxury car on this list. This was a given. What wasn't a given was finding out that the most expensive car ever sold at an auction was a used 1962 Ferrari 250 GTO. 
Since one of these beauties was a record-breaker that has yet to be matched by any other car sale, it's safe to say that this year of Ferrari GTOs would be the most expensive vintage cars of the 60s. 
When new, 1962 Ferrari 250 GTO sold for $18,000. Each buyer had to be personally approved by the car company, and only a handful of cars were produced under this name. As a result, they've become incredibly expensive collectors' items. 
So, you're probably wondering how much one of the most expensive vintage cars of the 60s costs. If you want a 1962 Ferrari 250 GTO, you might want to rethink this one. The last one sold at a shocking $38,115,000. 

1967 Ferrari 275 GTB/4 S NART Spider
If you're short a couple of million, but still want to drive what the rich and famous drove back in the days of Marylin Monroe, you might do better with a 1967 Ferrari 274 GTB. 
One of the most expensive vintage cars of the 60s was a Ferrari 275 GTB with vintage North American Racing Team modifications. In 2013, this gorgeous red roadster sold for over $27 million. 
This work of machinery art isn't in some rich guy's basement, though. The car was bought and donated to charity during the record-breaking car auction. 

1961 Ferrari 250 GT California Spyder
A GTO from the sixties probably isn't going to be up for auction, so for many super-rich car collectors, the next best thing might be a Ferrari 250 GT. 
One such car broke records at a car auction by being sold for over $18 million. The record-breaker California Spyder that sold for millions had an incredible story. The car had remained in a barn for years until people decided to clear out the barn. 
The two brothers who had discovered the car took it to an auction, only to realize that they had one of the rarest vintage cars in the world. We can only imagine how happy they must have been. 
That being said, most Ferrari 250 GTs from this decade tend to be sold for $16 million or so when they hit car auctions. So, the price that broke records isn't too far off from the norm, all things considered. 
1962 Aston Martin DB4 GT Zagato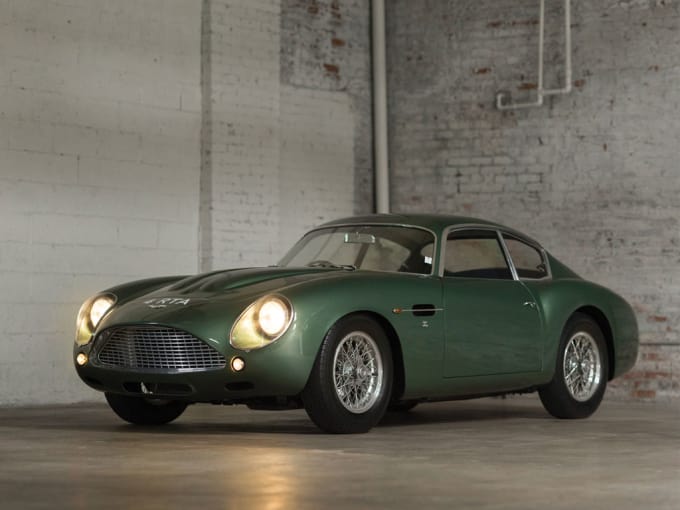 For the sake of this article not being a pile of Ferraris, we're going to switch gears and take a look at another record-breaking race car that vintage car collectors have paid several bucks for: the Aston Martin DB4GT Zagato. 
In many ways, the Zagato is a classic car that's way ahead of its time. It was lightning fast for its time, with a maximum speed of 153 miles per hour. It also resembles many cars that were sold 30 or 40 years later. And, to a point, that's why it's an Aston Martin race car. 
Either way, it's one of the most expensive vintage cars of the 60s — and it fetched over $14 million in at least one car auction. 
1962 Shelby 260 Cobra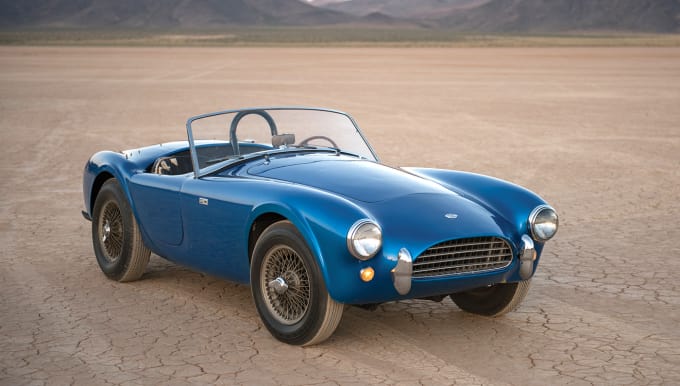 Shelby was one of the best car manufacturers that ever was born in the USA, and to a point, it's not surprising that the Shelby Cobra has become one of the most expensive vintage cars of the 60s. The car manufacturing company's founder, Carroll Shelby, had a 1962 Shelby 260 Cobra of his own. 
His personal Shelby remained with him until his death — and then it was auctioned for over $13 million dollars. Obviously, this history behind this particular Shelby is what made the price so sky-high. The typical Shelby Cobra from this year is much more affordable, at a very reasonable (sorta) $179,000. 
1967 Chevrolet Corvette L88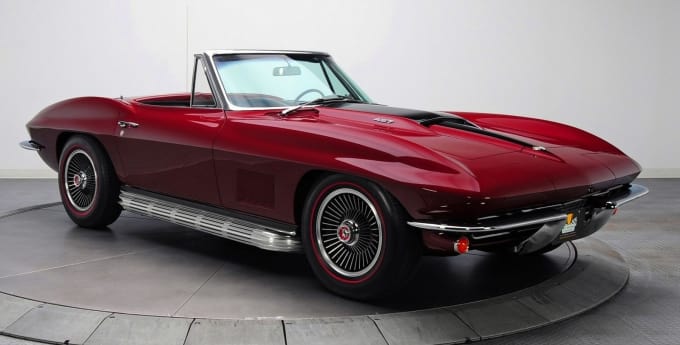 If you love race cars that also had street legality, then a classic 60s Chevy Corvette L8 might be something you've fantasized driving. They are gorgeous, have classic racing lines, and also have a beefy V8 engine. However, these are pretty darn pricey in more ways than one.
Along with a hefty price tag of over $3.8 million dollars, they also require 103 octane to run efficiently. Only 20 of these cars were made in 1967, making them a prized collector car among fans of American classic racing cars. 
1965 Shelby Daytona Cobra Coupe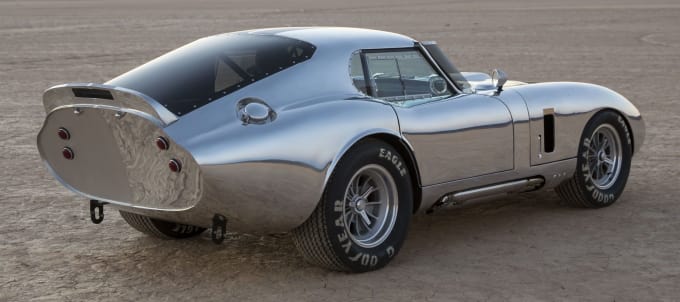 Shelby really did produce some amazing American muscle cars during the 60s, and this purpose-built race car definitely was one of them. With a super powerful motor, a striking blue paint job, and a racing career that included beating out a Ferrari on Daytona Beach, this Cobra Coupe was a true testament to the engineering of the time. 
Only six of these coupes were ever built, and even when they were brand new, they were considered to be major collectors' items. Nowadays, they are one of the most expensive vintage cars of the 60s, selling at around $7 million a pop.