Wheel is powered by Vocal creators. You support
Teddy Brown
by reading, sharing and tipping stories...
more
Wheel is powered by Vocal.
Vocal is a platform that provides storytelling tools and engaged communities for writers, musicians, filmmakers, podcasters, and other creators to get discovered and fund their creativity.
How does Vocal work?
Creators share their stories on Vocal's communities. In return, creators earn money when they are tipped and when their stories are read.
How do I join Vocal?
Vocal welcomes creators of all shapes and sizes. Join for free and start creating.
To learn more about Vocal, visit our resources.
Show less
Explore the Reasons for Riding Kenworth Class-8 Truck Models
Why should you count on Kenworth Class 8 trucks?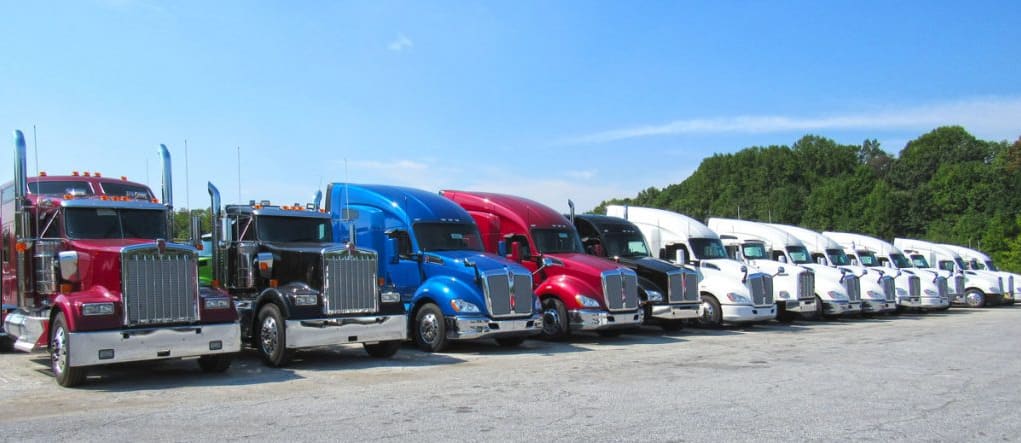 Logistics is the area where technology can utilize its maximum benefits. Nowadays, many businesses rely on the transportation of their goods, and they must also deliver it in a timely manner. There are multiple features available in the Kenworth trucks that can help the business owners to increase their business productivity. The truck manufacturers also ensure that their customers get the new era technology ready in their vehicles and Kenworth offers the same. Medium or heavy-duty Kenworth truck models are the real workhorses having great maneuverability, superior ergonomics, and highest fuel efficiency. 

Latest Technology
These truck models are also connected to applications that help in tracking as well as in operation. Kenworth trucks are equipped with Kenworth's Driver Technology that help the drivers to have fewer fuel stops and to analyze performance in real-time.

Kenworth Class 8 trucks are equipped with TruckTech+ technology that help in identifying and solving problems beforehand. The app explains that there are also multi-perspective images to make things clear for the users. TruckTech+ is a world-class technology helping in the remote diagnostics and streamlining fleet maintenance.
Kenworth trucks are also provided with a one-touch dialing feature with the app that helps the drivers to make a call to the dealership with a single click. When the driver is on the roads, imagine how convenient it would be to find directions or make calls without getting distracted. This also ensures the safety of the vehicle and the driver.
Efficiency
Kenworth class 8 trucks cater to the needs of a wide range of customers. One of the Kenworth truck models like Kenworth T680 gives you ultimate performance with the highest fuel efficiency. It also lets the drivers experience a comfortable ride on the long hauls. This aerodynamic truck utilizes a 12.9-litre PACCAR MX engine to raise the reliability and durability of the truck model.

Comfort
Another advantage of owning Kenworth trucks is the comfort it gives to its drivers. The Kenworth class 8 models like T440 and T470 offer the conventional cab option with the beautiful interior and temperature control system. The cooling and heating system enables the drivers and operators to get maximum comfort at the right temperature setting. It reduces fatigue to a great extent. The drivers are always keen to ride the Kenworth truck models as they get a perfect and comfortable driving experience.

Robustness
Kenworth trucks models are no doubt highly adaptable and of exceptional quality, and the perfect example is T880. You can count on this class 8 truck as this can perform the toughest offloading jobs. Its versatility lets you use it as a dump truck, heavy hauler, or a tractor for getting your work done. The cab can be configured in various ways. It has also acquired the automated transmission of PACCAR and the 20k and 22.8k front axles.
The bumper is made of steel or aluminum and is perfectly fit for heavy-duty applications. As far as its interiors are concerned, it gives you two choices: Vantage and Diamond VIT. Besides this, various shades are there to complement the interior trim colors.