Wheel is powered by Vocal creators. You support
Jenn Melon
by reading, sharing and tipping stories...
more
Wheel is powered by Vocal.
Vocal is a platform that provides storytelling tools and engaged communities for writers, musicians, filmmakers, podcasters, and other creators to get discovered and fund their creativity.
How does Vocal work?
Creators share their stories on Vocal's communities. In return, creators earn money when they are tipped and when their stories are read.
How do I join Vocal?
Vocal welcomes creators of all shapes and sizes. Join for free and start creating.
To learn more about Vocal, visit our resources.
Show less
Car Leasing Is a Practical Choice
Here's what you need to know about car leasing.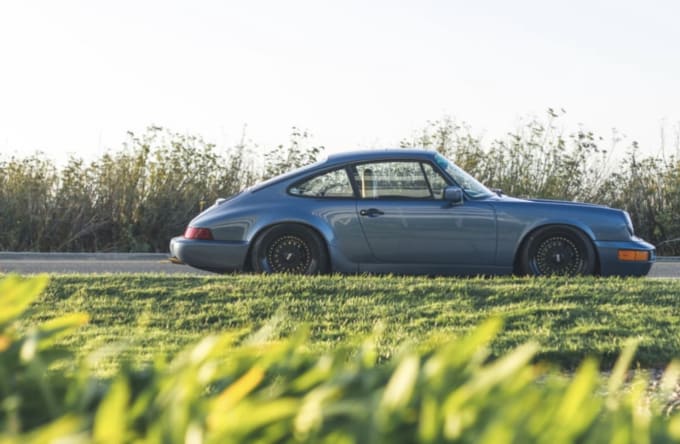 Buying a car is usually a liability because the value decreases over time. Add to that the amount you need to spend on maintenance. Since you need to use a car anyway, the best option is car leasing. It allows you to use the car, but only pay an affordable monthly amount until the lease is over.
The amount that you are paying each month is affordable enough that you will not regret leasing the vehicle. Once the time for the lease is up, you can decide to purchase the car at a discounted rate or look for a new model to lease.
Either way, it is practical. If you eventually purchase the vehicle that you are already driving and are comfortable using, you can do so at a rate which is affordable enough. If you decide to get a new vehicle to lease, you can choose the latest model with all the new features that you want.
Avoid unnecessary loans.
When you purchase a car, you need to take out a loan to pay for it. You also need to think about where you will get the necessary amount to pay the monthly bills for the next several years.
For car leasing, you do not need to think of costly monthly bills. You can find a lease contract with a payment schedule that is affordable for you.
Lower Initial Expenses
You do not need to think about a down payment before receiving a car for lease. You also do not need to pay expensive sales taxes. The sales tax you will pay might only total half the amount if you decide to purchase a new one.
Fewer Maintenance Issues
Since you have a new car model every three to five years, you do not need to worry a lot about maintenance. When the car reaches beyond five years, keeping it in perfect condition could be challenging. It is better to replace it, and car leasing allows you to do it.
You do not know your needs in the future.
You chose the vehicle that you are driving now because it matches your current needs. For instance, you think that a compact car is enough because you usually drive alone. After another five years, you might have kids. You will need a bigger vehicle to fit them all in, and what you have now will not be enough. When you lease a car, you will not worry because after the contract is over, you can have a new model that fits your needs.
Given all these reasons, it is best for you to lease a car and find the best option for your needs. Even if you do not like the vehicle, you could replace it after just a few years anyway. Check out http://www.genusleasing.com/ for further information regarding car leasing. Talk to the dealer and ask questions before you decide to sign the agreement. Once you think you have found the perfect vehicle, you can take it out on the road to see if it suits you.
Having a car is extremely important for starting your life. Whether it's starting your life moving out from your parents, finally starting the family, or just trying to switch something up. Although it's important, it's nothing to stress over since you could replace your vehicle after a couple of years.
Once again, for more information visit http://www.genusleasing.com/.
Need to contact the publisher?
Email: [email protected]
Instagram: @JennMelon
Facebook: Jenn Melon
Twitter: @slaymemelon
Image: https://unsplash.com/photos/HX9fOoD9xN4
If you have any questions, comments, or concerns; I'd love feedback! Once again, feel free to contact me on any of my social media platforms listed above!