Wheel is powered by Vocal creators. You support
Casey Chesterfield
by reading, sharing and tipping stories...
more
Wheel is powered by Vocal.
Vocal is a platform that provides storytelling tools and engaged communities for writers, musicians, filmmakers, podcasters, and other creators to get discovered and fund their creativity.
How does Vocal work?
Creators share their stories on Vocal's communities. In return, creators earn money when they are tipped and when their stories are read.
How do I join Vocal?
Vocal welcomes creators of all shapes and sizes. Join for free and start creating.
To learn more about Vocal, visit our resources.
Show less
Canadian and American Car Accident Law: What You Need to Know
If laws are different state to state, can you imagine how laws change between countries?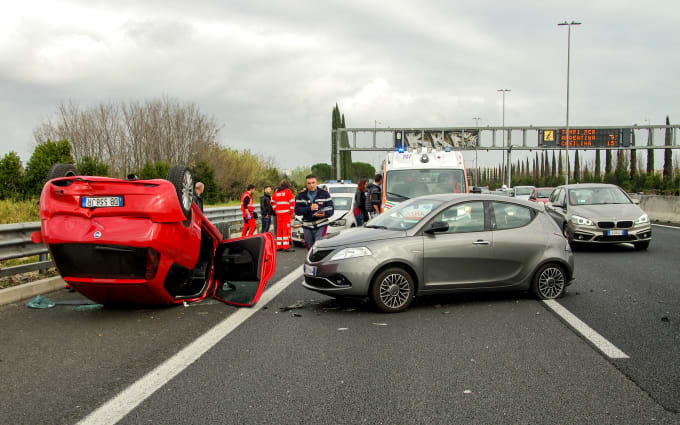 When two countries share a border, as big as the one between Canada and the United States, it's not surprising that a lot of traffic flows between them. Whichever side of the border you hail from, if you're going back and forth by car, you should know some major differences in car accident laws.
Determining Fault
Each state and each province of Canada has its own rules about determining fault in an accident, and it's important to understand the nuances of the laws in whichever state or province you intend to drive in.
For example, in Ontario, insurance companies determine fault, and they must do so using the Fault Determination Rules. In most states in the USA, the police on scene will determine fault. The parties involved can contest this in front of a judge, who makes the final decision.
In New York, for example, the law says that pedestrians generally have the right of way and drivers are typically held at fault in an accident. But a good US car accident attorney may be able assign some responsibility to the pedestrian, depending on the circumstances.
Jurisdiction Issues
Another big question is who has jurisdiction in the event of a personal injury lawsuit after an accident. In Canada, most provinces require a "presumptive connecting factor" that links the lawsuit to the province in some way. Generally, these links can be any of the following:
You and the other party made a contract in the province
The defendant lives in the province or is a legal resident
The act happened in the province
The defendant conducts business in the province
These questions alone aren't enough, however. Even if there's a connection between a lawsuit and a Canadian province, the court will consider forum non conveniens, which is a test of whether or not that province is the most convenient place for the lawsuit to happen.
In the United States, the laws vary from state to state, so it's important to check before you go; or at least immediately after an accident. In some cases, it's worth pursuing a personal injury suit in your home state or province if you can make the connection. In most cases, the suit will be brought in the same place the accident happened.
Award Settlements
The common perception is that personal injury cases are worth more in the United States than in Canada. This is only partly true, however, and it's important to talk with car accident lawyers in your area to find out more details.
For example, while it's true that the average settlement in British Columbia is lower than in the nearby state of Washington, insurers still cover the legal costs of a personal injury suit in BC. In Washington, you are entirely responsible for your own costs. So if the case drags on, it might not be worth litigating at all.
The other important thing to note is that Canadian drivers generally carry more insurance than those in the States. Even if you are injured by someone in the USA and are awarded a settlement by the court, you might not be able to get much from the other party's insurer.
Limitation Periods
Limitation periods are simply the amount of time you have to bring a personal injury suit after an accident. If you've been injured, it's crucial to know how much time you have to bring a lawsuit.
Canada limitation periods: In most Canadian provinces, the limitation period is two years. Some provinces start the countdown on the day the accident occurs, while other start it from the time a person discovered their injury. In some cases, an infant injured in an accident can bring a personal injury suit up until two years after the day they turn 19.
USA limitation periods: Each state is different. In Maine and North Dakota, for instance, the limitation period is six years. In Michigan, Washington, Vermont, and New York, the limit is three years. In Minnesota, the limit is two years. Be sure to find out the laws in the state(s) you plan to visit so you can have the best possible trip.