Wheel is powered by Vocal creators. You support
C.C. Curtis
by reading, sharing and tipping stories...
more
Wheel is powered by Vocal.
Vocal is a platform that provides storytelling tools and engaged communities for writers, musicians, filmmakers, podcasters, and other creators to get discovered and fund their creativity.
How does Vocal work?
Creators share their stories on Vocal's communities. In return, creators earn money when they are tipped and when their stories are read.
How do I join Vocal?
Vocal welcomes creators of all shapes and sizes. Join for free and start creating.
To learn more about Vocal, visit our resources.
Show less
Best Gifts for Car Lovers
Know someone who knows every model of every car brand out there? Buy them any of these gifts for car lovers for their birthday!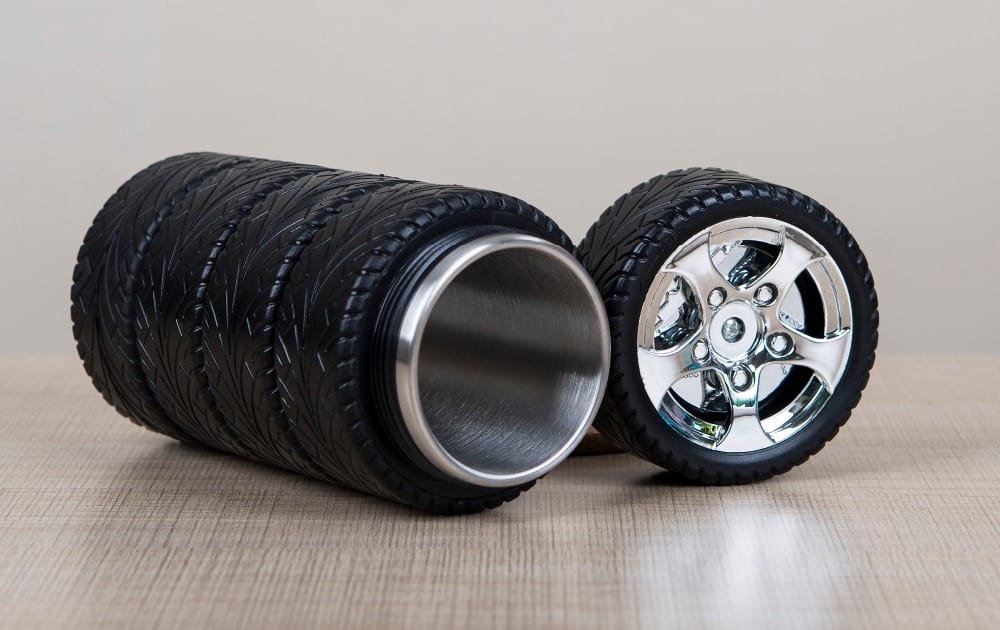 People who are really... really into cars know every single model like the back of their hand. From the foreign sport cars to even the regular models, these people know cars literally inside out. They spend so much time surfing the internet about cars, perhaps working with cars, and seriously enjoy being in the presence of one of their favorite cars. Some of these people even know how to handle any car issues that they come across without even looking it up in the manual or searching it on the internet.
These are the type of people who see and understand the beauty of cars. From the colors, structures, designs, interior, and the features it consists of, since they know so much and have a strong passion about cars, why not gift them something car related for their birthday? Honestly, offering a present to a car lover of anything, literally anything, related to cars and they'll cherish it forever. If you're blanking out on what to gift to your friend, check out these awesome gifts for car lovers that will have them thanking you a million times.
Speedometer Cufflinks by Cuff-Daddy
Why not add a little automobile to your friend's style? From the classy-looking gifts for car lovers you can buy, these cufflinks are mind blowing. They're speedometer cufflinks! What car lover wouldn't die over these? Crafted with the best, sturdy material ever, these cufflinks are seen as a genuine replica of race car-inspired cufflinks.
Featuring the detailed speedometer and fuel gauge design, your friend will constantly wear theses with any button-down shirts. And I bet he'll take great care of these, despite how durable they are.
Auto Timing Chain and Gears Wall Clock by Steven Shaver
Now this is cool—a gear wall clock! If you gift this to your car-loving friend, she'll hang this somewhere where she'll constantly see it everyday. But I don't blame her, because the detailed design on this clock is breathtaking.
In fact, this clock is repurposed from actual engine timing gear and chains. Nothing beats genuine and all-authentic decorations, and your friend will definitely appreciate this clock even more. The maker behind this wall clock was inspired by the domestic car parts that were abandoned in junk yards. So, he brought a few pieces home and constructed this fantastic gear wall clock!
Tire Coffee Mug by Mishow
Among the useful gifts for car lovers ever, if your friend is both a car lover and a coffee lover, then I found the absolute perfect gift you can possibly give them. Designed to look like a stack of tires, this mug is created from stainless steel and keeps all hot beverages hot for about three to four hours.
Clever, durable, and leak-proof, this mug doesn't get rusty easily and is 100 percent safe to drink out of. Plus, you can store cold drinks in this mug, too, and it'll stay chilled. While the mug's lid is a tire, it keeps all fluids locked inside and prevents any spillage.
Jump Starter 22s by Weego
Jump starter kits are super essential if anyone owns a car. You'll never know if your car's battery suddenly dies or someone is in need of a jump start. Have your friend always be prepared for those moments with this jump starter kit!
Your friend can now always bring his and other's cars back to life with this really handy kit. It features over 1,000 charging cycles for long-lasting reliability and its two Smarty Clamps include built-in safety precautions. The jump starter kit also comes with an instructional smart box and it's ideal for boats, too. Your friend will now be fully prepared!

Black and White Mirror Fuzzy Dice by Zone Tech Auto
Of course there has to be a pair of large, fuzzy dice on the list of the all-time greatest gifts for car lovers! Fuzzy dice are a classy accessory to literally any car, and it's still widely popular to this day. Your friend will crack up and literally love these dice.
Give your friend's car that classy, retro look by putting these large, fuzzy dice around the rearview mirror! Made with the softest and fuzziest material, these plush black and white dice can make any car look awesome. It's also a must have pickup truck accessory!
Engine Block Coffee Table by BlockHead Designs
Oh my gosh... honestly, you'll be your friend's ultimate best friend in the entire world if you present him with this extraordinary coffee table. Easily one of the astonishing gifts for car lovers ever, this engine coffee table will undoubtedly blow your friend's mind. It's a coffee table... designed as a car engine! 
The table features a GM 4.8/5.3L cast iron block of an engine with heads welded and the surface area completely sandblasted. It's powder coated in a finish of your choice, this one in vibrant chrome, for a more custom look. There are other finishes like metallic silver, OEM style, and a custom color. However, the price of the table also depends on the color finish.  

Drive GPS with Lifetime Map Updates by Garmin
It's only normal for all car lovers to own a GPS to get around unfamiliar locations. And as one of the handiest gifts for car lovers to purchase, this GPS comes with other great advantages, as well. The GPS includes a driver alert to increase awareness and preloaded travel points from TripAdvisor in order to help you find everything through your travels.
Perfect for getting around places in a breeze without getting lost once, Garmin's GPS can easily guide you everywhere. It even tells you the speed limit of certain streets and gives you alternate routes if one way is filled with traffic. Tech out your friend's car with this awesome GPS. 
200-Piece Drive Polished Chrome Mechanics Tool Set by DEWALT
If you know that your car-loving friend is pretty handy when it comes to fixing up the car, he certainly needs this incredible tool set. If he owns a couple of major tools instead of everything and anything, this one set can satisfy everything he needs to repair a car.
From the best gifts for car lovers, DEWALT's tool set comes with 45 standard sockets, 26 deep sockets, 17 bit sockets, drive ratchets, 13 accessories, nine combination wrenches, 28 hex keys, 15 nut bits, and 44 specialty bits. All of these tools are very comfortable to work with, durable, and won't break instantly. And the case for the tools is solid hard, making sure that everything inside is safe.

Race Day Watch by Ferrari
Talk about classy! This stunning Race Day watch by Ferrari is utterly breathtaking. Your friend will never... ever take this off of his wrist! And I don't blame him. It's both elegant and sporty. Featuring a checkered flag-inspired dial and racing stripe, the silicone strap is inspired by a tire's texture.  
The round black ion-plated steel can is 44mm with a tachymeter scale on the bezel. As for the chronograph dial, black and red with a staggering checkered flag design, numerals, stick indices, silver-tone hands with an addition red fill, red second hand, three sundials, date window, and logo. This watch is a mouth-full, but it's certainly sophisticated. This watch is also one of the best gifts for NASCAR fans.

12-Volt Infra-Heat Massage Cushion by Wagan
Finally, from the best gifts for car lovers out there is this heat massage cushion by Wagan. Does your friend have a car that doesn't feature heating seats? Make her wishes come true with this awesome heat and massage cushion! A great gift for people who love to drive.
Perfect for the driver's seat, this cushion is very lightweight with multifunctional controls. While it's heated, it gives off 12 points of magnetic massage therapy and 20 massage combinations. So, while your friend is driving, she can enjoy her heated seat all while being massaged. Now dealing with the worst traffic won't be as bad anymore!