Wheel is powered by Vocal creators. You support
Bill Shaffir
by reading, sharing and tipping stories...
more
Wheel is powered by Vocal.
Vocal is a platform that provides storytelling tools and engaged communities for writers, musicians, filmmakers, podcasters, and other creators to get discovered and fund their creativity.
How does Vocal work?
Creators share their stories on Vocal's communities. In return, creators earn money when they are tipped and when their stories are read.
How do I join Vocal?
Vocal welcomes creators of all shapes and sizes. Join for free and start creating.
To learn more about Vocal, visit our resources.
Show less
10 Reasons to Buy a Kia
If you are in the market for a new or used car, you would be remiss not to consider this rising brand! From pricing to fuel economy, there are countless reasons to buy a Kia.
Kia has received an astonishing facelift over the past decade. The company hailing from Korea was formerly known for inexpensive cars you bought because it was what you could afford. However, in the last 10 years, local dealerships have filled their lots with a brand that has grown and expanded to become a force to be reckoned with.
They have recently asserted their presence by appearing on many "best of" lists. If you are on the hunt for a new (or used!) car, you would be crazy not to consider this growing brand. When you buy a Kia, you are stacking up fuel economy, safety, tech features, and so much more.
Acclaim from Industry Leaders
In 2016, Kia received the distinct honor of being named number one by J.D. Power for Initial Quality. With this merit, Kia came out on top of even luxury brands like BMW, Mercedes-Benz, and Porsche (who ranked second). Additionally, Kia found itself on another commendable list—Interbrand's 100 Best Global Brands.

For the sixth straight year, Kia has been named along with many other premium and luxury names. The Kia 2019 Soul ranked second against all other crossovers for best compact car according to US News. Another reason Kia has received a boost in popularity in the US is due to their American headquarters located in Michigan, as well as a plant in Alabama. With Kia finding a home in the US, many new American buyers are welcoming the brand.
Spacious Interiors
Kia's rise no doubt came, in part, as a result of their many affordable crossovers with spunky and playful offerings like the Kia Soul, to the more standard but stately Kia Sportage. The Sportage has taken its place among the wave of SUV crossovers taking the roadways in the US. The SUV is a popular choice for families, and it is easy to see why.
The Kia Sportage stands out significantly from the interior. The 2018 Kia Sportage offers a staggering 60.1 cubic feet of interior space. So, parents with car seats or hauling sports equipment for the kids will have plenty of space. The value of this SUV isn't found only on the inside though. The exterior of the Kia Sportage is, well, sporty! From the LX model all the way up to the SX Turbo, the curvy lines and stunning details of the vehicle keep you comfortable on the inside and cool on the outside.
Cool Crossovers
The Kia Soul is giving you even more reasons to buy a Kia! Another popular compact crossover SUV, the Soul offers functionality with unique styling and impressive fuel economy. While slightly smaller than many other crossovers, the Kia Soul still has plenty of power on the road and zippy acceleration. Another popular attribute to the model is its higher up vantage point when driving.

Many smaller crossovers sit low to the ground and end up feeling more like a sedan than an SUV, but not in this sporty car! The crossover allows you to have the space of a standard SUV, and its smaller size saves you both gas and parking space! The brand offers several sizes and options for their crossovers, and you are sure to find the perfect one for your lifestyle.
Gas Saving Hybrids
Their SUVs aren't the only reason to buy a Kia, the Optima Hybrid is an SUV that has the best gas mileage, too. With hybrid technology—you'll be saving on gas for years to come. The Optima offers all the options Kia has become synonymous with, along with the hybrid badge and sporty low drive height.

The 2019 Kia Optima Hybrid starts at just under $27,000, and features like parking assistance come standard. Boasting a combined 41 miles per gallon, the sedan is a force to be reckoned with! The Optima Hybrid's all-electric range is just short of 30 miles per gallon. This means not only will you be saving money on your car payment, but you'll also be spending less at the pump as well. The rechargeable electric battery will be refilled and ready to go in a mere 9 hours.
Quality Used Vehicles
Those looking for a solid used car, or maybe one of the most affordable cars for college students, would be wise to consider a 2012 Kia Optima. US News scores the car an 8.2 overall based on 32 indicators. This year Optima also ranked 9.2 for the total cost of ownership. Due to fairly priced replacement parts and reliability, you'll continue to save money by avoiding trips to the mechanic, too. Add this to the fact that many Optimas of this model year cost a moderate $5,000-$10,000 and are easily located throughout the country, and you can rest assured you made a good decision when you decided to buy a Kia. The 2012 Kia Optima comes in with many options and interior features to choose from. With an excellent safety rating and 24 city miles per gallon, the Optima is just what you are looking for if you are in the market for an affordable used sedan.
Third-Row Seating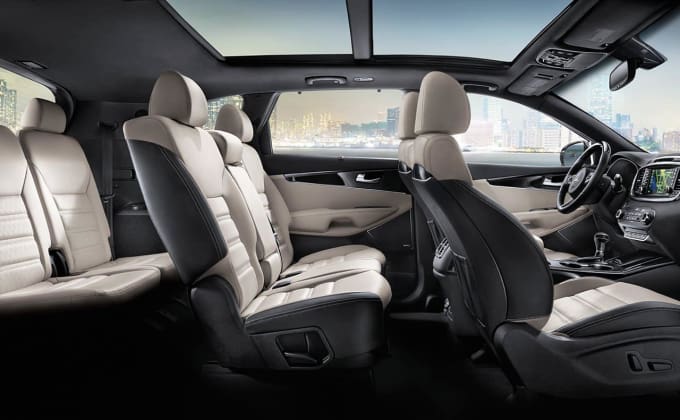 Taking its place on Kia's line-up at the largest of all their SUV offerings, the Sorrento offers a whole lot for a fair price. The Sorrento is the hipper approach to the mini-van. With third-row seating, and the ability to comfortably fit seven people, busy parents and large families will love this model. The 2019 Sorrento comes with the promise of improved handling on and off road.

Boasting a 3.3-liter V6 all-wheel drive, this SUV is not only roomy, but it's also powerful! Highly regarded, the Sorento offers a package including a comprehensive infotainment. This means hands-free driving, so you can safely keep your eyes on the road. From soccer practice to hauling home groceries, third-row seating allows you plenty of space to drive comfortably!
Amazing Infotainment System
Speaking of which, Kia's UVO infotainment system is regarded as one of the pioneers in ease and intuitiveness for vehicle sound systems. The interactive menus are easy to navigate, and the snappy response time is nearly instantaneous. Additionally, Kia's infotainment system offers Apple CarPlay and Android Auto support; thereby, giving you even more freedom to set up and listen to your favorite tunes, however you prefer! The system also boasts advanced voice recognition for commands and hands-free calling.

Parents will love system options like curfew reminders and speed limit alerts! Roadside assistance is also available through UVO, as well as automatic 911 calling in the case of an accident. Kia seems to have thought of everything with their infotainment system and are working keep you entertained—and safe!
Stellar Safety Ratings
Not to be overlooked or downplayed either, the Kia Sorrento has an overall 5-star safety rating from the National Highway Traffic Safety Administration. In addition, in 2018, the Sorrento earned the Insurance Institute for Highway Safety's top safety pick. With all this in mind, the Sorrento is taking center stage in the world of family-sized SUVs and giving you yet another reason to buy a Kia.

The 2018 Forte was given a coveted 5-star crash safety rating from NHTSA, which includes their newly increased standards. Additionally, the 2018 Kia Forte earned IIHS's safety plus pick. This extended honor means top ratings in roof strength and head restraints. If the top five car safety features to look for when buying your next car is a top priority for you, Kia had proudly taken their place among the safest brands available.
Luxurious Interiors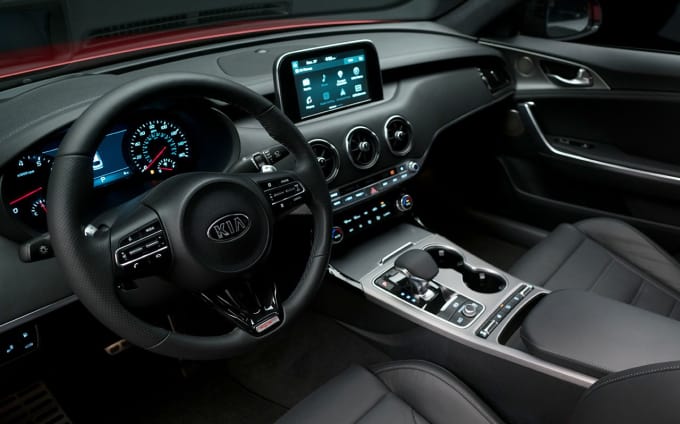 As is the case with the other models, the Sorento doesn't fall short in the interior either. The placement and layout of controls are intuitive, and the materials used for the price point is impressive. If you don't equate the brand with luxury, you might be surprised what these premier models offer for their interiors! The stunning Kia Quoris sedan takes luxury to new heights with a panoramic sunroof, ventilated seats, and wood-grain detailing.

Features that were previously reserved for only the steepest of price points are now made available with Kia. The sleek leather seats and cool intuitive technology place this brand among the best—hands down. With a dizzying array of interior options and color schemes, you can drive in luxury at a modest price.
Competitive Miles Per Gallon
A commonly overlooked aspect when car buying, fuel efficiency is an important consideration when purchasing a car. The price to get to and from your destinations can add up! Not only is fuel economy a way to save money, but it also helps reduce carbon emissions and protect the environment. Consider a fuel-efficient Kia, and do your part to reduce climate change and oil dependence!

They proudly offer several models with fuel-friendly averages of 30 MPG or better. The 2018 Kia Optima sedan and compact Kia Forte average 32 MPG. The title holder for best MPG in Kia's line up is the Niro hybrid crossover. It boasts an estimated fuel economy of 51 miles per gallon in the city. This makes it a solid competitor for the much pricier Toyota Prius!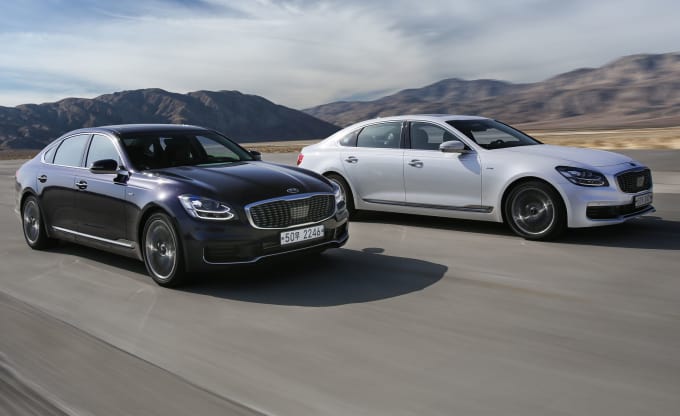 With all these options, you are sure to find a reason to buy a Kia. You've no doubt had a newer model Kia turn your head on a recent road trip, mistaking it for a Lexus or Audi. Why pay more when Kia is offering every benefit at a fraction of the cost?

With impressive standard features, top-ranking quality status, and fantastic miles per gallon, the company is making many who previously might not have considered one change their mind about buying a Kia. Their presence hasn't just grown on the road, there are likely Kia dealerships near your neighborhood. Friendly representatives can help find the perfect Kia for you, new or used. Knowledgeable and local dealerships can offer you a test drive to see what all the fuss is about, and get you one step closer to finding the car of your dreams!