Wheel is powered by Vocal creators. You support
Sherry Campbell
by reading, sharing and tipping stories...
more
Wheel is powered by Vocal.
Vocal is a platform that provides storytelling tools and engaged communities for writers, musicians, filmmakers, podcasters, and other creators to get discovered and fund their creativity.
How does Vocal work?
Creators share their stories on Vocal's communities. In return, creators earn money when they are tipped and when their stories are read.
How do I join Vocal?
Vocal welcomes creators of all shapes and sizes. Join for free and start creating.
To learn more about Vocal, visit our resources.
Show less
10 Important Car Safety Tips Every Parent Should Know
You've learned about road safety ever since you turned 16, but now that you're a parent, these are the most important car safety tips to be aware of.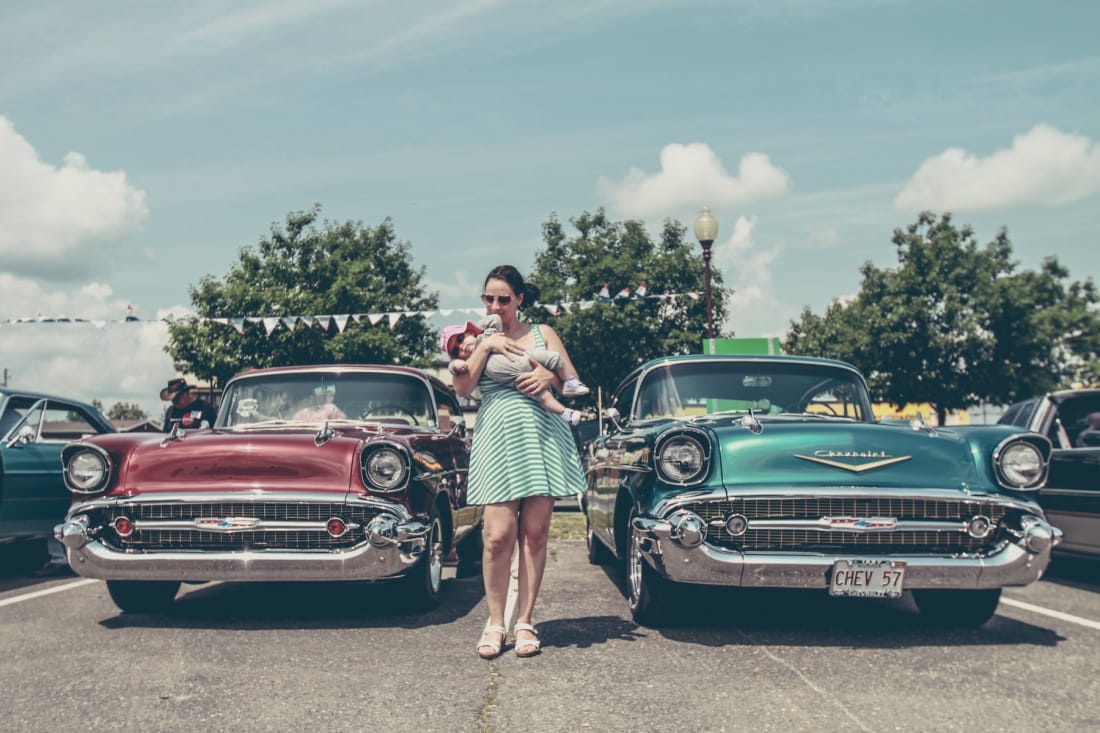 Car seats are an incredible responsibility to learn about, and just strapping in a seat to your passenger seats in the back does not cut it. With all of the new rules about car seats, you think the rest would be easy, wouldn't you? 
Well, there are also things to consider when it comes to safety locks on the windows as well as just reconsidering your driving methods now that you've brought a new person into this world. These are the top ten best car safety tips to make sure your children are safe at all times. From taking the winter jackets off before buckling up to knowing when to retire an old car seat, we've got you covered. 
Take off jackets before strapping into the car seat.
To start off our list of the best car safety tips for parents, did you know that you have to take all winter jackets off before strapping your kids into their car seats? Well, now you do. Though it is definitely a hassle, what's more important than keeping your children safe?
A coat can prevent the harness of your car seat, or even just the normal seat belt, from doing its job. This is because of the added bulk the coats add to our bodies, so the strap won't exactly fit properly.
So god forbid you get into an accident, the straps may be too loose to provide the best amount of protection. Next time you buckle your children in, pay attention to if they're wearing a coat or not, even a light one. 
Try and use rear-facing seats for as long as you can.
You should use your child rear-facing seats for as long as you can, but at the very least, until they turn two. 
As one of the best car safety tips for parents, rear-facing seats will protect the most precious part of your child, their head. It will also protect the spin, and reduce the amount of impact an accident would cause. 
This has been proven to save lives. Children who ride in these seats until two are 75 percent less likely to die in an accident. 

Car seats can expire.
Not really something you consider when purchasing a car seat, but they can expire. And though the brand might brag about how long-lasting their car seats can be, you might not want to drag your old car seat out of the attic for your new baby before checking their expiration date. 
Because of the materials they are made of, often with plastics, they can easily become brittle with age. Though it might look and feel durable, this may not hold up in a crash. 
Double, triple, and quadroople check the installation process of car seats.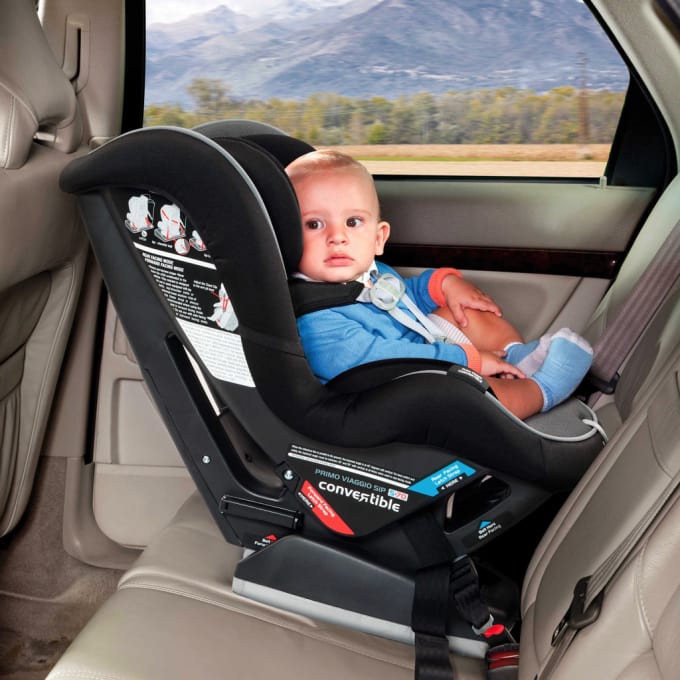 95 percent of parents install their children's car seats incorrectly. This is often done due to simple laziness. 
You don't want to be among this shocking percentage, and as one of the most important car safety tips for parents, double check the installation process of your seats. Don't just wing it, this is your child's safety. And also be sure that you are buying the seat from a reputable seller as well. 
Keep a clean car.
Just like you would keep your children's play station clean and rid of any dangerous items, you should treat your car the same way. Though they may be strapped in and you think away from any harm, you really never know when it comes to kids. 
So instead of worrying, know with confidence that there is nothing for them to get into in the first place. This includes any small items that could be swallowed. Or even in the event of an accident, be sure not to have any loose items that could cause harm such as toys, bottles, etc. 
Find a car with the automatic reverse car window feature.
The automatically-reversing car window will save you a lot of trouble. Rather than relying on the child block, you can allow your children to still enjoy a breeze.
The automatically-reversing window will reverse as soon as it feels something blocking the window, like a hand. You can even test it out with a paper towel to be sure it'll stop. 
Install a carbon monoxide detector in the garage.
Though this tip doesn't have anything to do with the actual act of driving, you should also consider your safety regarding your car, even when you're not in it.
This is one of the best car safety tips especially for those who have cars with that handy stop/start button. A great invention, but one that can be easily forgotten, it is possible to leave the car without actually turning it off. And with how quiet cars are nowadays, you would have no idea.
So to avoid poisoning you and your family, install a carbon monoxide detector in the garage. 
Empty car booster seats can become projectiles in an accident.
Next, on our list of the best car safety tips is to store your booster seats in the trunk while they are not being used. Something that many parents don't even think twice about, booster seats can easily become a danger to anyone in the car if you are involved in an accident. To avoid this, just store them in the trunk!

Take advantage of your local safety seat inspection station.
Calling 1-866-SEAT-CHECK will help you navigate where the closest safety seat inspection station is. The perfect place to check your child's safety seat, you can have confidence every time you strap your children in the car that they are applied correctly, and the best way. 
It is also important to be sure that you are strapping them in tight enough, without making them uncomfortable, this way the seat can best protect them. And the station will brief you on this as well!

Avoid distracted driving at all costs.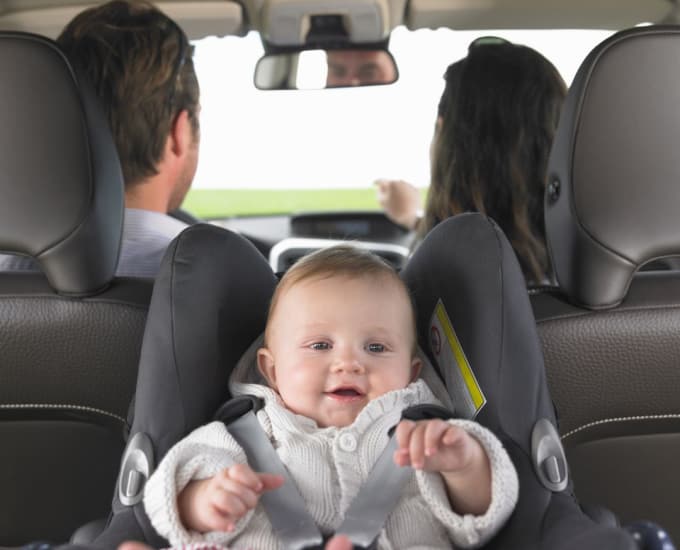 To finish off our list of the best car safety tips for parents, we had to mention at least one tip that has to do with your own attention to the road, and how you drive now that your life is changed forever with your children. 

Though new parents will always drive more cautiously with a newborn in the car, this tends to go away after some time, just due to comfort. You should always drive the way that you did on the way home from the hospital each time you get in the car with your children. 
And this is especially true for distracted driving, as there are all too many ways to become distracted behind the wheel nowadays. Keep the cell phone in the purse, your radio at a normal volume, and your eyes on the road, and you're golden.