You Must Be Some Kind Of Supercar: Vin Diesel Explains Why The Fast Films Don't Have As Many Races
For those who have noticed, the Fast and Furious series has been running a little low on its street races, and there is a very good reason why (well, if you're Diesel).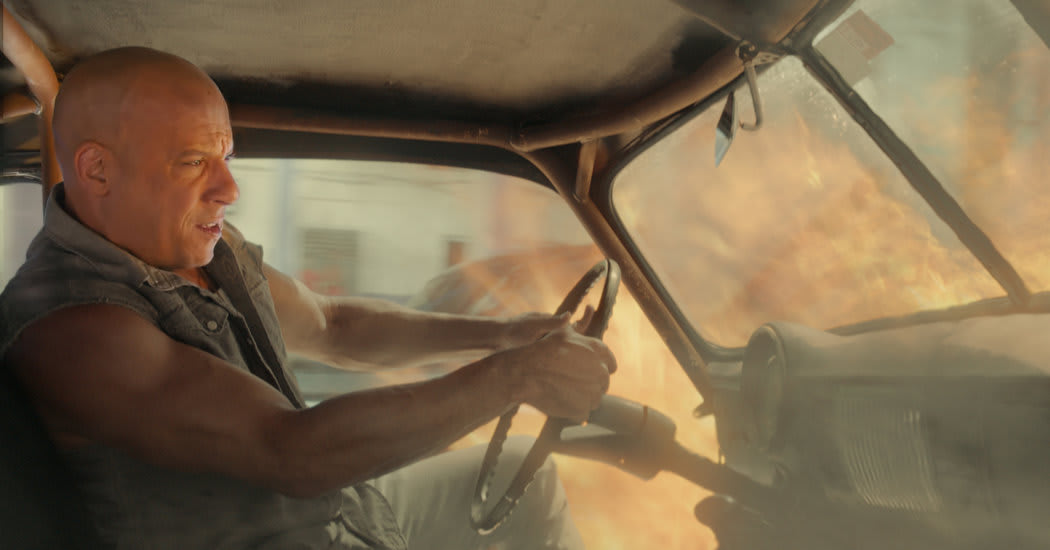 After continuing to rev our engines with excitement for years, is there anything that could stop the Fast and the Furious franchise? Looking back at the franchise's first entry in 2001, this year's The Fate of the Furious is a completely different beast that has undergone somewhat of a Pimp My Ride overhaul. No longer is it just street races and #VinDiesel scowling down some tarmac, we now have gritty espionage and Vin Diesel scowling down some tarmac.
With the possibilities of blasting into space, seeing our ragtag gang of racers burn rubber in the stratosphere will certainly be an interesting sight to behold. However, for those who have noticed, the #FastandFurious series has been running a little low on its street races, and there is a very good reason why (well, if you're Diesel).
Without A 'Race'
Speaking to CinemaBlend, the Dominic Toretto actor explain why the cast members aren't jumping behind the wheel just to win a car as much as they used to:
"Our characters have evolved to kind of 'save the world' status that it's hard to justify a race anymore in this universe. So we were adamant about trying to find the perfect place to set that up, and the idea that we were able to make this race about honor was such a cool thing and such a throwback to the first one ironically."
He is of course referring to the Cuban drag race at the start of The Fate of the Furious, which, to be honest, was kind of jarring compared to the rest of the film. It was thoughtful for director F. Gary Gray to pay homage to the seriess roots, but it was odd to watch Dom race for a car, only to jump to a dreadlocked Charlize Theron, see a villain lair in a plane, and witness an arctic submarine chase. The whole James Bond/spy element of the franchise is certainly a "like it or lump it" addition, but there is no denying that the Fast series is going from strength to strength. You could argue that the remaining installments don't even need any races as we wind toward its tenth (and final) film.
Street racing was never going to be a long-term film franchise and it went out of fashion about as quickly as frosted tips. With The Fate of the Furious racing away with an impressive $1.2 billion at the box office, street racing was only a minor addition, and would we really have noticed if it wasn't there at all? Thankfully, Universal has now branched out to form a series that appeals to piston heads and action lover alike. Even with possible Rock-centric spin-offs and an ever-expanding cast, cars still remain the focus of the series, so expect Fast & Furious 9 to put the pedal to the metal in 2019.
(Source: CinemaBlend)