Why European Cars Are Better
And why that's changing, quickly.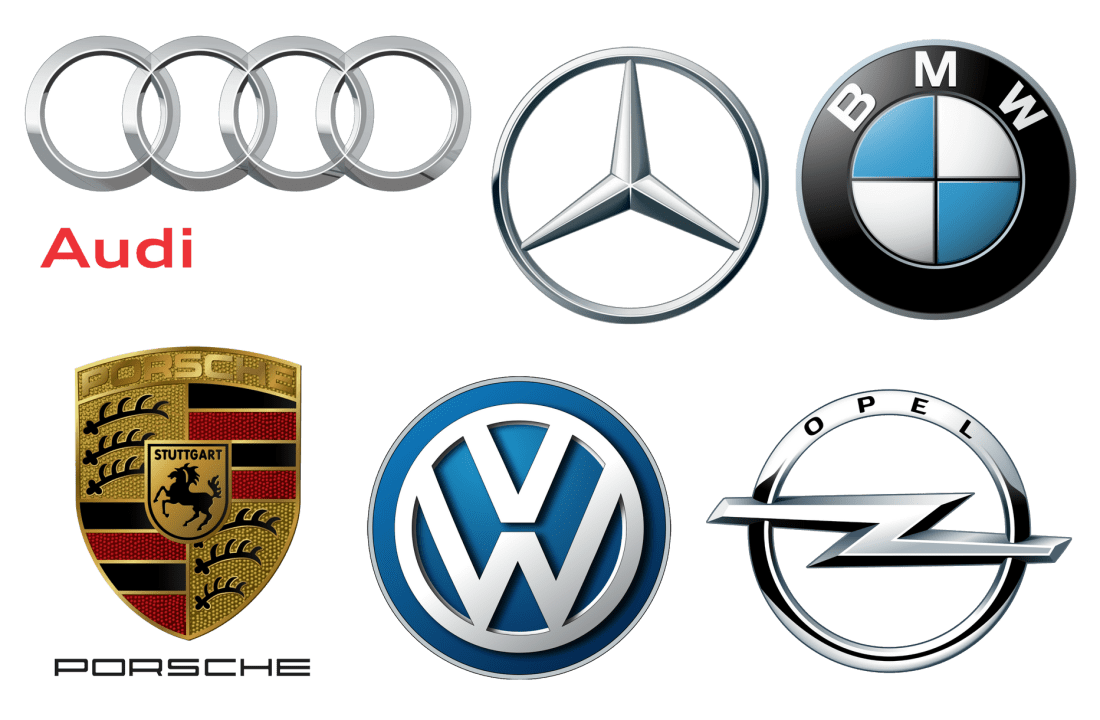 Cars don't make cars, individuals don't make cars, factories don't make cars. I wonder if you're thinking, who the fuck makes the cars then? Hold on, you're moving too fast. You're at a German right now, and we need you at an American or even a Japanese.
European cultures aren't totally alien when compared to North American culture. One of the qualities they share is their wealth and their access to artistic achievement and expression as a product of that wealth. In America and in Italy, art isn't an after thought, it's a valued part of society and the most talented artists are asked to create our futures.
In America, artists create hit records, they design logos, they work with architects of both metal and binary code. In Europe, they do those things too, but in certain countries, artists come into themselves surrounded by achievement and inspiration in an industry that surrounds them every day.
And that's where it comes from. It's no coincidence that Mercedes-Benz and BMW are practically neighbors, it's a product of the culture that born not only their designers but the executives who believe in expression enough to greenlight these groundbreaking and era defining vehicles.
And so other cultures with shorter histories and a smaller pool of open minded executive play catch up. Many cars are designed with inspiration coming from the 3 Series, or the C Class, and it's undeniable.
Of the cars that are groundbreaking and not derivative, even they tend to come from Europe. Be they Volvos, Fiats, or Minis, time after time we find that the countries with the oldest histories, the strongest economies and the greatest appreciation for the arts continue to set the standard in the automotive industry.
Germany may not be a better place or a stronger culture per se, but they do happen to also have really forward thinking concert venues and sex parties. Also soccer, they're much better than Americans at soccer as a whole. Also healthcare. I digress.
Germany and Europe as a whole produce more iconic automobiles as a result of their cultural identities, and even more, these beautiful machines only help to feed that exchange.
Can this change, and will this change? The answer to both is a strong maybe.
America is changing and Americans with it are changing. While we aren't in an Arab Spring, the current political climate's identity has begun to contradict the new corporate identity ushered in by the tech boom and industry leaders like Google. While elite Ivy League and privately owned colleges are still overwhelmingly favored in terms of endowment and access to better testing students, employers are more open minded than they have been in the past.
For instance, plenty of people working within tech haven't even graduated college, including founders of gigantic companies and highly paid software developers. A resume with a four-year degree from Harvard may land you an interview, but so will a four year from Rutgers with a slew of achievements outside the classroom; we care about individuality and millennial values now.
And that's where the hope lies. Today's world is sleek and pretty with high design and function standards. Today's intelligent youth are migrating to cities and cities are overwhelmingly open, liberal and proud of it. And because cities attract and welcome the most forward thinking Americans, they will produce products that are ahead of what the majority of citizens would dare invest in.
In closing argument, I will remind my readers of one auto manufacturer that represents the trend I've just discussed in spades. This company also takes design cues from no one. Their cars are closer to rockets than they are Volkswagens.
Tesla.