Great Gifts for the Aspiring Race Car Driver in Your Life
Looking to help someone unleash their inner Speed Racer? We're sure these gifts for the aspiring race car driver will be a perfect match.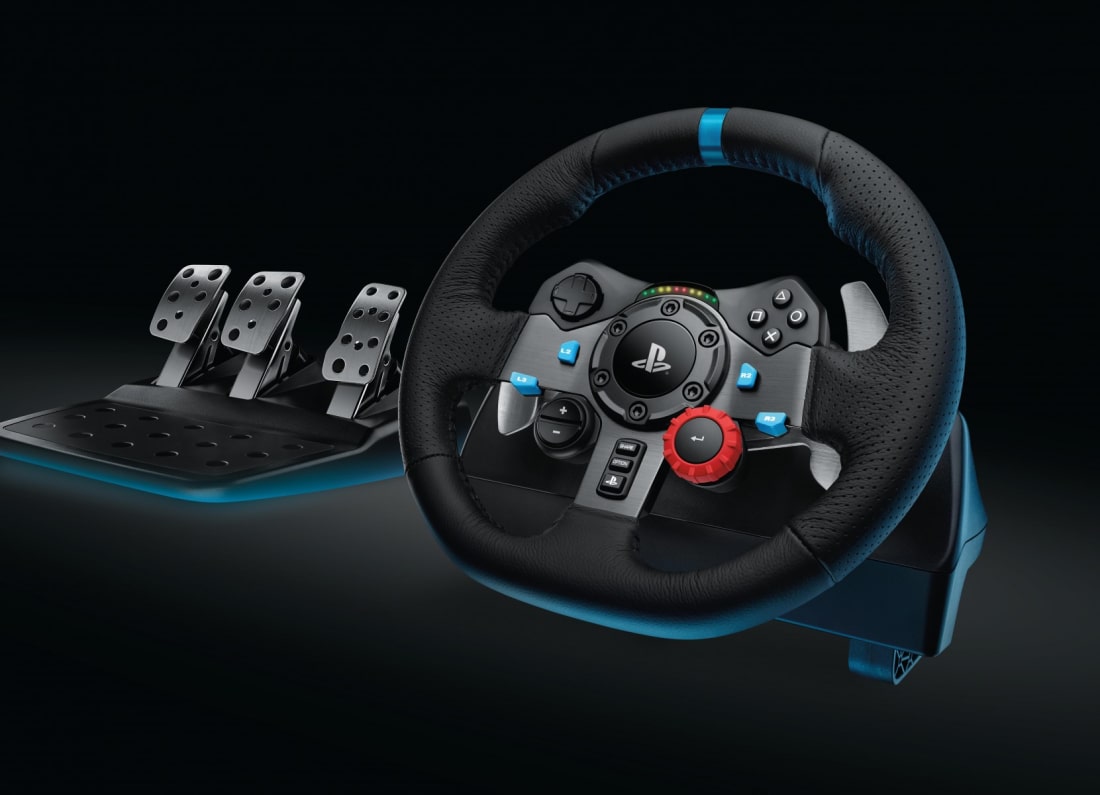 It's time for the holidays again, and that means that it's never been a better time to start shopping for friends and family. However, shopping for people isn't that easy at times, and it can require a bit of finesse and thought. 
A good way to start shopping is to look at gift guides based on what peoples' interests are. For example, you might want to look for a gift guide stoner gifts for your favorite pot smoker, or seek out a Korean makeup guide for your favorite makeup aficionado. 
Car fans, though, are the hardest folks to shop for—especially if you're not a fan of cars, yourself. Never fear, my friend. As a car fan, I can tell you that these gifts for the aspiring race car driver in your life are great picks. 
7-Color Strip Light Auto Car Interior Under Dash Foot Seat Inside Remote Control by EOG
One of the hottest and most affordable car mods you can get are interior lights for your car. Believe it or not, installing them is easy enough for shade-tree mechanics to do in a pinch—and they can look amazing within minutes. 
This strip light allows users to switch the color their lighting glows with the touch of a button, and if you're looking for one of the best budget gift for the aspiring race car driver in your life, these can't be beat. 
#43 Aric Almirola 2017 Ford Fusion 1:24 Replica by Lionel Racing
This is one of the best gifts for the aspiring race car driver who also happens to be a fan of watching NASCAR. Lionel, the same company that makes the train sets, happens to be the ones in charge of the Monster Energy NASCAR Cup Series merchandise, too. 
This official diecast replica shows all the detail of the #43 Ford Fusion car that competed in the 2017 NASCAR race that left fans cheering throughout the track. It's a perfect addition to any man cave or garage setup, don't you think? 
Plush Carpet with Vinyl Trim Floor Mats by Lavo Home
As you probably know, car fans are really particular about what they let in their cars. That's why any gear that allows them to protect their investments is a gift that will make them smile. These plush carpet floor mats are stylish, have a great grip, and are also impressively easy to clean. 
This is one of the better gifts for the aspiring race car driver you know who hasn't quite gotten into DIY car modding—but wants to, badly. 
G920 Driving Force Set for Xbox One/PC by Logitech
Most people who daydream about becoming NASCAR drivers are also major fans of the best racing games on major consoles. That's why one of the best gifts for the aspiring race car driver in your life is a setup that lets them feel the need for speed, while they're hitting a digital track. 
This racing wheel and pedal set is designed to feel exactly like a real race car—which will make their gaming sessions all the more thrilling. Trust us when we say they'll thank you. 
Chameleon Light Tint Film by GraceKarin
If you want to give your car an explosive pop of color on the outside, one of the easiest ways to do it would be to get color changing vinyl—like this pearlescent chameleon tint wrap here. 
Much like the color changing lights featured earlier, this is one of the best easy car mods you can get on a budget. Mechanics who want to trick out their cars will find this to be one of the coolest gifts they can get. 
Racing Style Executive Chair by Merax
Not all aspiring NASCAR drivers will have a job as a mechanic; some have office jobs, too. If you want to give them a racing-related gift that they can flaunt in the office, then the Racing Style Executive Chair by Merax is one of the smartest gifts for the aspiring race car driver in your life. 
A race car-like build with yellow racing stripe accents make this one of the most stylish office chairs money can buy. It's also superbly comfortable, and looks amazing in any setting. 
Blang Solid White Musk Scent by Carmate
As many hardcore racing fans can tell you, Japan has recently seen a boom in street racing; and while bosozuku culture may be dying, cars are still very much "in." This has led Japanese companies to create impeccable car products, that put most of ours to shame. 

One of the hottest accessories in the Japanese racing world is, believe it or not, car cologne. Carmate's Blang line is designed to replicate high-end cologne and perfume scents for your car. Speaking as someone who's a fan of bosozuku culture and the like, I'll admit this is one of the best gifts for car lovers of all kinds. 
It's glitzy, glamorous, and makes the smell of burning rubber less bothersome. 
Auto Desk Clock by Steven Shaver
Who said that gifts for the aspiring race car driver in your life can't be classy? This beautiful Auto Desk Clock is stylish and handcrafted by a talented artist. Worthy of being displayed on an executive desk, or just added to a man cave of choice, it's a perfect gift for car lovers from all walks of life. 
Tony Stewart Coaster Set by NASCAR
Looking for some official NASCAR merchandise that will make for an ideal gift for the aspiring race car driver who loves his home bar, too? Look no further than these super-nostalgic NASCAR coasters, featuring racing legend Tony Stewart. 
This gift will give you five coasters, all in a protective keepsake tin. If this doesn't say "perfect man cave decoration," we don't know what does. 
The Fast and the Furious
If we're going to talk about the best gifts for the aspiring race car driver in your life, we might as well talk about one of the greatest racing movies of all time: The Fast and the Furious. There is not a single racing fan out there who hates this movie. 
The cars featured in this movie are legendary, and would make any car fiend drool. That's why it's one of the best go-to gifts for the race car fan in your life—or really, anyone who enjoys cars.