Cheap Updates That Make Your Car Look Expensive
Even if you're not a celebrity, you can still find inexpensive ways to make your car look cooler. Check out these cheap updates that make your car look expensive.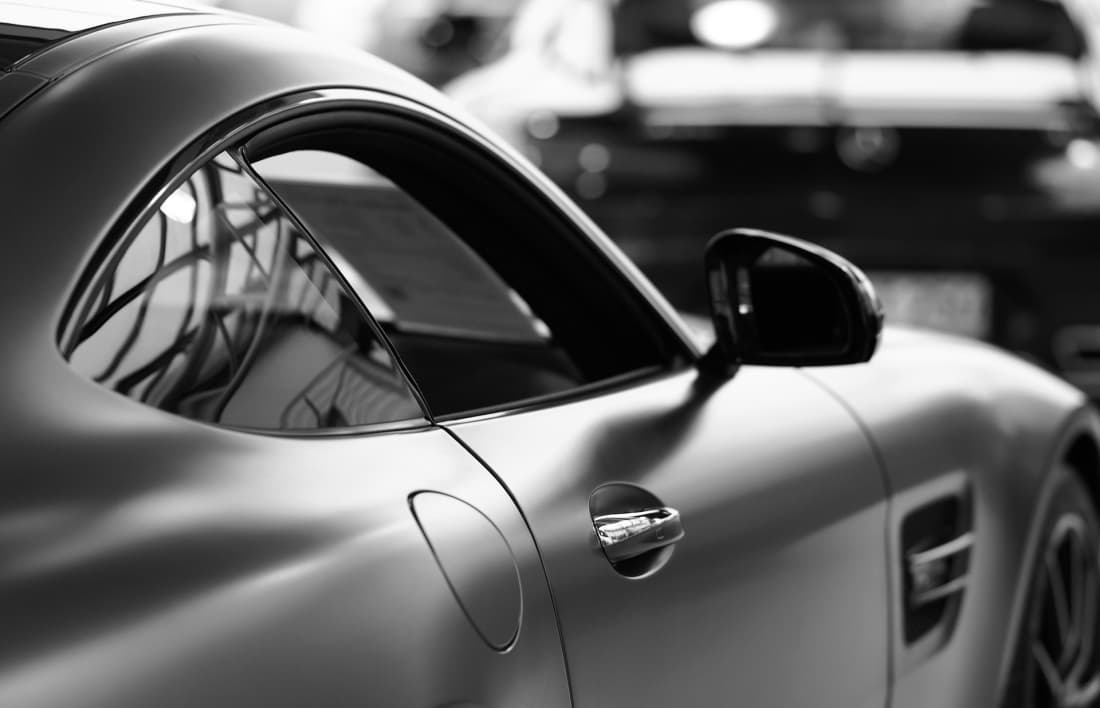 Cars can cost serious money. If you make minimum wage, you could even have trouble keeping up with the necessary maintenance for your vehicle. But even still, no one wants their car to look cheap. 
Instead, focus on cheap updates that make your car look expensive. Right now, we're going to help you pimp your ride in as inexpensive a way as possible. (Sorry, we couldn't get Xzibit this time.) 
LED Lights and Subwoofers
If you double as a music enthusiast as well as a car enthusiast, this is the best car mod you could make. Set yourself up with some nice subwoofers in the back of your car. It always depends on the quality of the speakers, but these generally don't cost more than a couple hundred bucks. 
How to Install Sound Activated LED Lights
The next step is to hook up some LED lights on the inside of your car, outlining areas such as the dashboard and the floor, for instance. To get your LED lights to pulse to the beat of your music, you will need to hook them up to your subwoofer speaker. 
LED lights for your car are very cheap and very easy to install. Combined, these two products make for some awesome cheap updates that make your car look expensive. 

Racing Stripes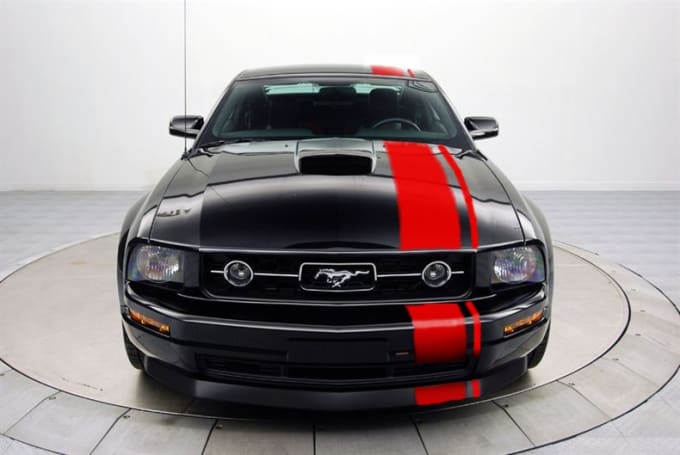 This is a favorite for car enthusiasts. In fact, you probably see these cheap updates that make your car look expensive all the time. If you want to add some flare to your car—or desperately want a mustang but don't have the money for one—you can easily add racing stripes to your car. 
All you need is vinyl wrap decals and a few minutes of your time to make it happen. If you apply them correctly, they will come out looking super stylish and no one will be able to tell that you did it yourself. 
Tinted Windows
Look like every rapper ever for less than 10 bucks! Despite constantly putting themselves in the spotlight, pretty much every celeb has tinted car windows for privacy—and maybe for doing some weird stuff inside the car. Anyway, you can look like you have that swagger by buying window film to create some window tint of your own. 
Five percent is the darkest you can black tint your windows and 50 percent is the lightest. There are various gradations within those parameters. However, it's important to know your state's laws, because each state differs on how much window tint they allow (if any at all). 
A New Paint Job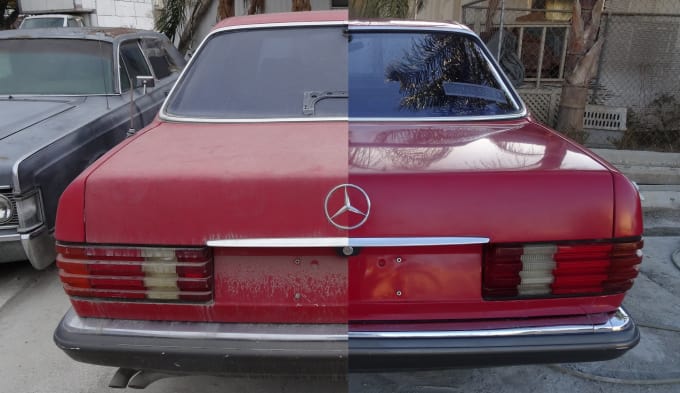 If you don't want to go the decals route, you can always give your car a fresh coat of paint. If you don't trust yourself to do it, you can hire a professional to do it for you, but this is still one of the most simple and cheap updates that make your car look expensive. 
Change just the overall paint job or be a little more creative and add your own design to it. Whatever you do, a fresh paint job is a great makeover for your car.
New Rims
Every car enthusiast pays close attention to what their rims look like. Rims are a small accessory that can have a huge impact on the overall look of your car. Be careful, though, because while some rims can make your car look classier than it is, others just make it look tacky (hello, neon). 
While some rims can cost thousands of dollars, others are more modestly priced at just a few hundred bucks. Be sure to pick rims that match the personality of your car so it looks natural. 
Customized Seat Covers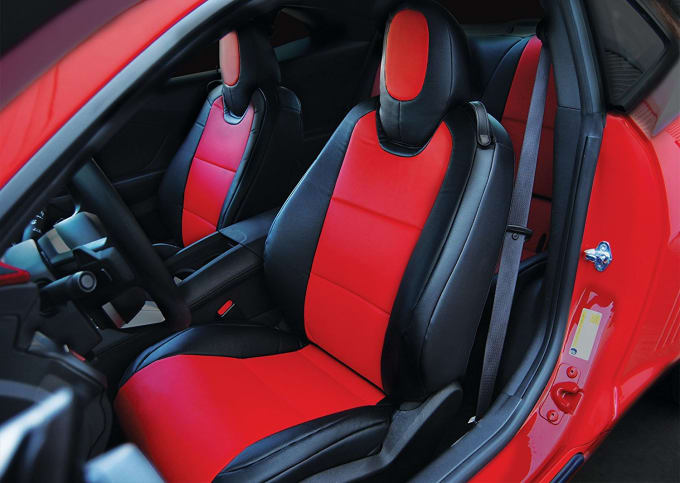 Getting customized seat covers to place over your dull or damaged seats is much easier (and less expensive) than having the entire upholstery redone. This is one of the fastest ways to implement cheap updates that make your car look expensive. 
All you have to do is order the seat covers you want, usually for less than $100, and put them over your seats like cozy sweaters. 
Replace Your Steering Wheel
You don't often think of the steering wheel as being something you can replace in your car, but you can. Whether you want to look like a racer or go for a more retro look, one of the best cheap updates that make your car look expensive is a new steering wheel. 
While you might not want to be the one to replace it, you can choose from amongst thousands of options for a few hundred dollars or less. 
Tail Light Film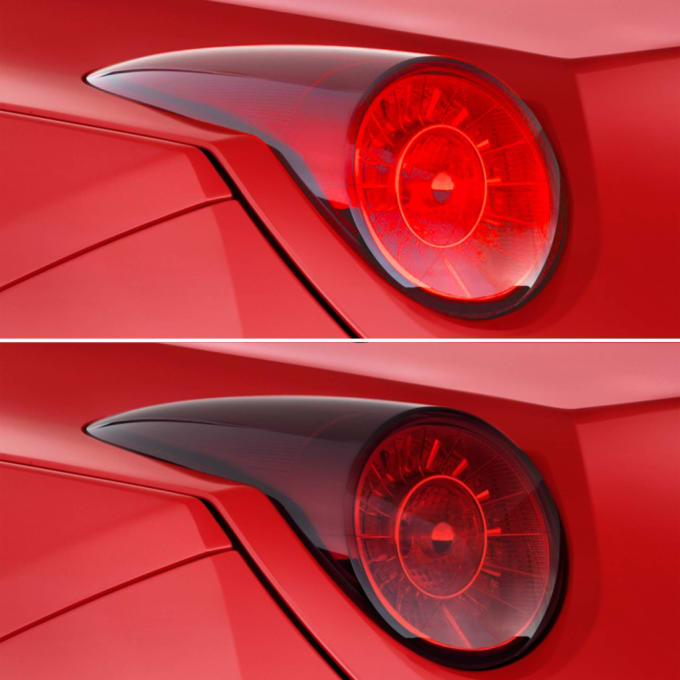 Most of us have experienced a broken tail light or a broken car window. Most of us have also seen the taped plastic bag billowing in the wind as a temporary fix. Pro tip: You can do better.
Take your car from hooptie to hottie with just a little bit of tail light film. It will cover up your bad or broken tail lights and make them look intentionally well-crafted. No one will be able to tell the difference when you're driving on the highway.  
New Pedals
You can replace your pedals with practically any pedal design you can think just by taking one or two twenties out of your pocket. Get red pedals, green pedals, sports pedals—even those funny pedals that look like feet. Whatever style you're going for, there are affordable pedals to match. If you're going to try some cheap updates that make your car look expensive, you might as well give your car some spunk!
Replace Your Carpet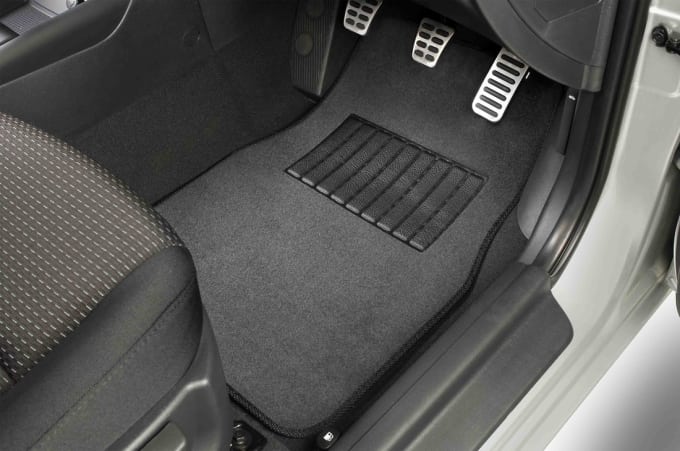 Freshen up your car's interior by ripping out your old floor carpet and installing a new one. Your car probably first came with a grey or a black carpet; or, if it's really old and beat up, may not even have a carpet at all. But you're not stuck with that icky old floor. You can select virtually any color you want to make your average car look flashy on the inside. Again, this mod is one that you can do yourself and is extremely cost efficient.